Has it really been 5 months - FIVE since my last post over here? The last five months have been a little busy with family, kids, friends, my photography business and the holidays. My crafts have gotten pushed to the back burner but for some reason the craft/playroom still is a disaster. How could that be possible?! I guess there has been lots of playing and not so much crafting. But I feel the desire to start fresh again - maybe it's just that new year pushing me to try a little harder to be a little better. I have been de-junking my house, tearing out half of the clothes in my closet that I don't wear anymore - some since College, a few even from High School. That.is.just.sad.sad.sad. I'm totally getting ready for a garage sale cause I am ready to get this junk outta here!
I have been doing a lot of browsing lately at a bunch of cute, cute crafts - especially in time for Valentines. Check out all of this cuteness!!!
Eighteen 25 has another Subway Art - Oh yes I love these girls. Such amazing stuff.
Kara's Party Ideas just posted a recent Vintage Valentines Party that she did for a local TV show. So cute.
This is seriously so cute!
Scrapper Girl
created her own heart photo ornament. her tutorial is included in the
post. I just might be making one of these.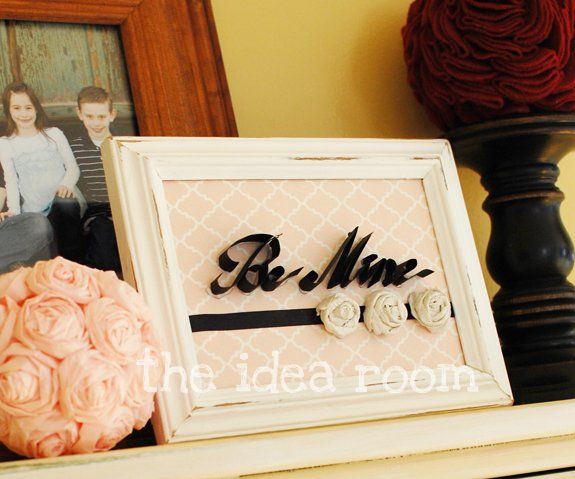 LOVED this cute idea from
Noodlehead
- Valentine Window Decor
Polka Dot Chair
has some adorable tutorials on her site. I just love her too. I love this Be Mine Banner.