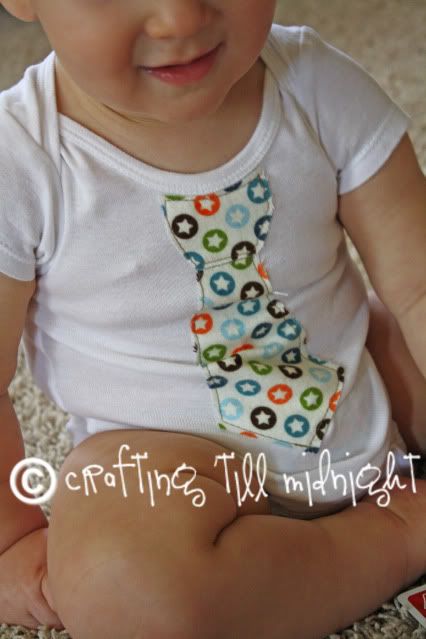 I know what you're thinking....Dryer Sheets? But why not....you've already used them for one purpose, why not use them for another instead of throwing them away? I found some other sites that used them as a backing or stabilizer on the inside of their applique like over at V & Co.
I'm going to use it as a backing to go on the inside of my onesie. I followed the tie pattern that Char created over at Crap I've Made. I just changed the directions and materials up a bit. Take a look!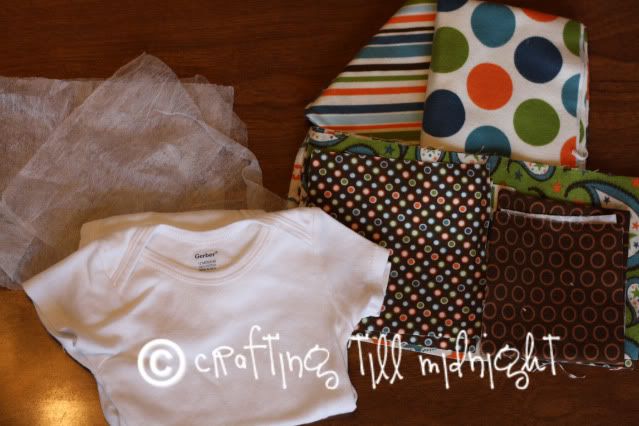 Tie pattern (see link to pdf above)
Instructions
Print tie pattern and cut out
Trace onto your fabric or lay the pieces out and pin in place. I used some leftover fabric by Riley Blake. LOVE IT!
Cut out tie pattern on your fabric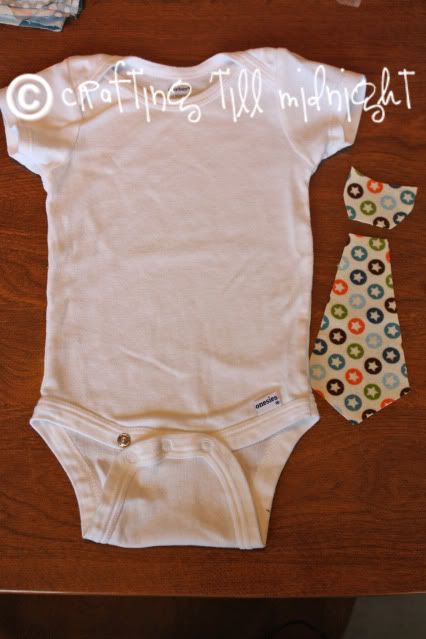 Using a cool Iron, iron your dryer sheet to smooth out any wrinkles - it doesn't have to be perfect (place the dryer sheet in between a towel to prevent sticking to your iron.)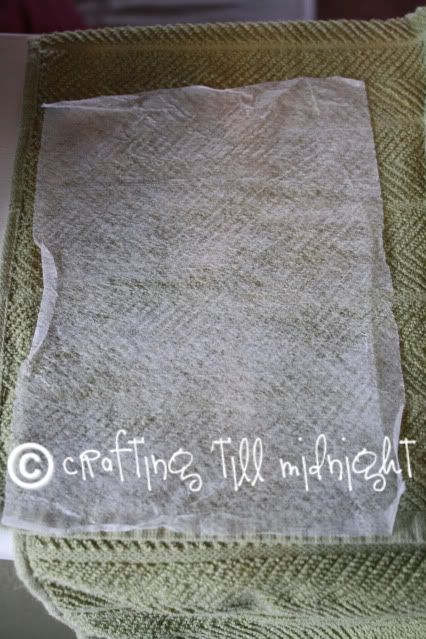 Place your neatly ironed dryer sheet inside your onesie covering the area where you will be appliqueing.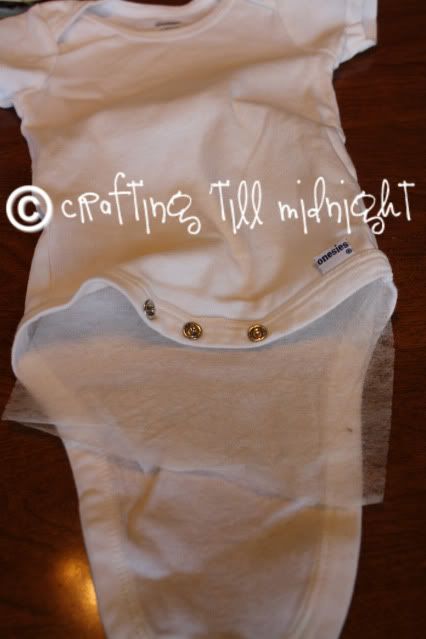 Using your basting spray, spray the backing of your tie pieces and lay them in place on your onesie - making sure that you lay the tie piece first, then the 'knot' piece on top, overlapping 1/4".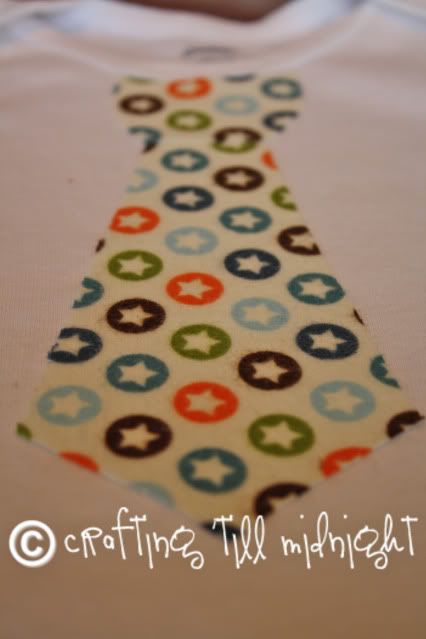 Eventhough you've basted the tie in place, you are going to pin the fabric to your dryer sheet on the inside to hold it in place.
Start sewing! Make sure that you pull the back of your onesie out of the way so you aren't sewing something you don't want sewed. Can't tell you how many times I've done this. Just have patience and go slow!
When you've sewn all the way around all the edges it should look something like this on the outside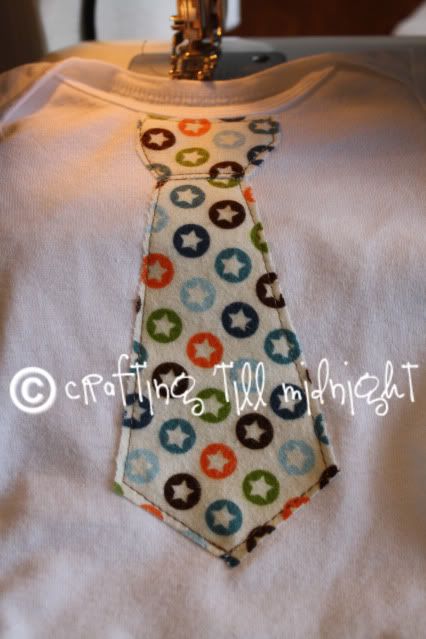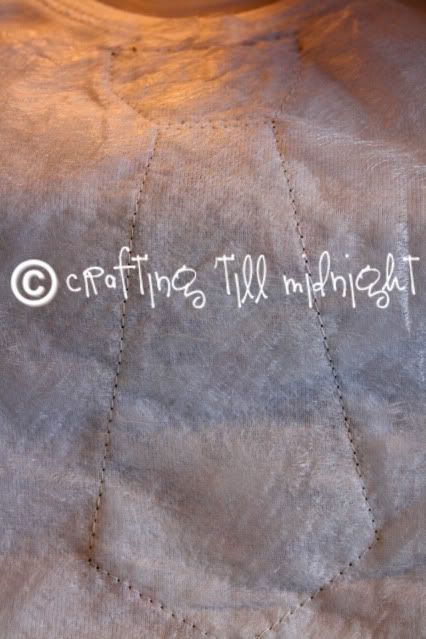 Take your scissors and carefully trim the excess dryer sheet around the area you have sewn so you have a nice clean edge.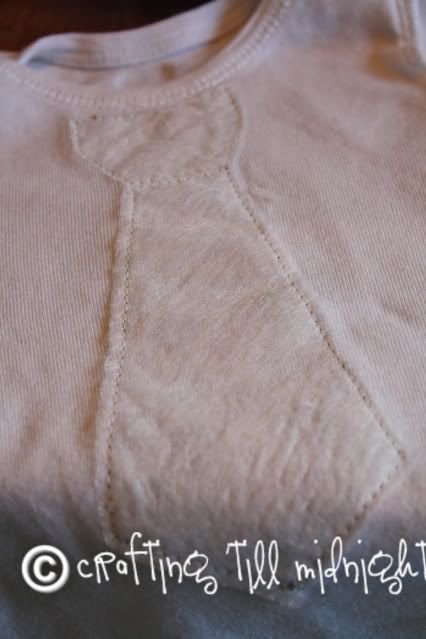 Isn't that the cutest thing? Now go find yourself a handsome little man to model for you and snap away! Although I think this little man needed a diaper change and the onesie is a bit small. But it's just so darn cute.
These are the perfect gift for a baby shower. It's cute, handmade, one of a kind because it's made by you and very thoughtful. Who wouldn't love it!